2019. February 04.
For traditional establishment purposes, French values were in the heart of the event which took place on the 1st of February, 2019. Which among others was organized by the SZTE Francophone Center of the University of Szeged. After having discussed methods of language teaching, professionals were invited to attend first French Ball at the Tisza hotel in Szeged.
The event was opened with the presence of Dr. László Trócsányi, Hungarian Minister of Justice and Professor of the University of Szeged, in addition to diplomats, including the French and the Hungarian Ambassadors of Paris.
In the central building of the University of Szeged a conference was organized with the presence of the language teachers in addition to University professors, experts and diplomats who shared their experience of culture mediation.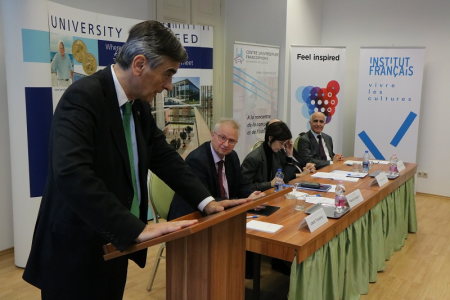 Prof. Dr. László Trócsányi addressed French and Hungarian cultural relations and the termination of the material limits of French language teaching in his opening speech. The Minister, with a broad system relations with France in the Hungarian government and the Minister of Justice of Hungary, has been a lecturer at the University of Szeged, Faculty of Law and Political Sciences since 1989.
The Professor of Constitutional Law at the Faculty of Law as well as the specialist of the Institute of International and Regional Studies of the University of Szeged and teachers of the French Language and Literature Department of the Institute of Romanesque Studies at the Faculty of Social Sciences also expressed their views on mediation of French culture and summarized their experience.
The organizers named the closing programme at the Tisza hotel as 'the event of the century'. Alliance Française Association of Szeged was the main organizer of the First French Ball with the cooperation of the University of Szeged, the Francophone University Center and the French Embassy in Budapest. The special event was supported by the Ministry of Justice, along with many institutions and companies.
The Doyen of the First French Ball and the guest of honor is the legendary French teacher of Hungary, also a former university practitioner, Mr. Béla Kovács aged 100.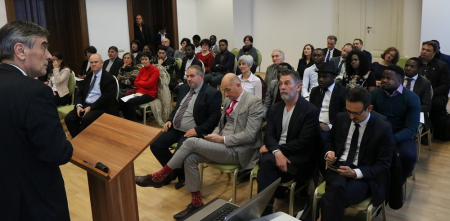 Some of the guests who were invited to the event and series of programmes among others are: Pascale Andréani, French Ambassador in Budapest, György Károlyi Ambassador of Paris, Ms Katalin Novák State Secretary. Furthermore, many of the SZTE leaders, prominent instructors, former and present students of SZTE also attended the event.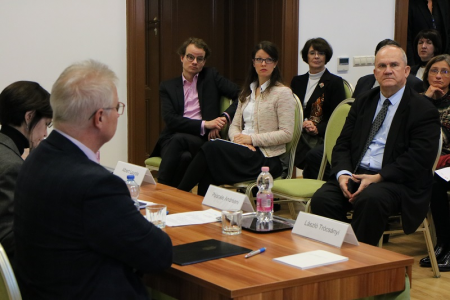 The purpose of organizing the French Ball is to build and strengthen the Franconian community of Szeged and in the Southern Great Plain region, promoting cultural, educational, scientific and business relations.
The first French ball is one of the main highlights of 2019 and Szeged-Niece season, which celebrates the 50th anniversary of the twin towns.
SZTEinfo
Photo: Anna Bobkó