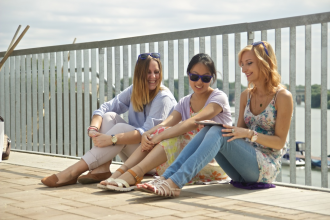 Before applying, please check and study the programme description of your interest www.u-szeged.hu/study-programmes. Each description has its specific paragraph about the application process and a link to the online application form. Fill in the online application form, upload the necessary documents and check your mailbox regularly. If you have questions, contact the Directorate for International Affairs at international@rekt.szte.hu.or the contact person indicated in the description.
Admission Requirements
The application process varies by Faculty, however, there are certain elements of it which apply to each applicant.
General Requirements: Submit in an online application form, paying application and/or entrance exam fees, uploading documents presenting applicants academic background and the required language proficiency. In addition to SZTE requirement, some Faculties may ask for the specific Faculty-based requirements: a motivational letter, entrance examination or individual online interview.
Stipendium Hungaricum Do's and Dont's: Download Stipendium Hungaricum application
Full-time Study Programmes for International Students at the University of Szeged