The University of Szeged is a prestigious higher education institution, rich in traditions committed to maintaining quality education on all levels including Bachelor, Master, Doctoral programmes, higher education specializations, advanced specific trainings, providing quality health care, basic and applied research, research & development, fine arts and music. Following the traditions of the University of Szeged, it unites the high level theoretical foundation with practice based on partnering as well. It considers its main objective to keep up with scientific progress, development of information technology and social demand in order to constantly develop the educational material in the field of a multi-level, multi language education.
The purpose of the University of Szeged is to issue quality degrees meeting labour market demands and that its graduate students would be sought both by national and international employers. It creates such educational requirements for earning its high prestige diplomas that at the same time facilitate the scientific development of its students. The university of Szeged plays an important role in the life of students, it provides equal opportunities and enhances the procedure of becoming intellectuals.
The mission and purpose of the University of Szeged is to cultivate science and internationally competitive research work and to advance its research university nature. Its research and creative work that is realized as part of national and international research programmes comprises basic and applied research, creative arts, product and service development.
The University of Szeged being the greatest institution in the Southern Great Plain region considers its main responsibility to play active part in facilitating regional social, economic and cultural development, while with its charitable activities the University serves to influence the life of local citizens and acts in solidarity towards them.
The University of Szeged with all its above mentioned activities aims to achieve the esteem and support of the local community and the general public.
Mission in Health Care
The researchers and physicians at the University of Szeged strive to be faithful to its mission in health care. A tremendous amount of intellectual capital has accumulated in our institutions, and experienced physicians are followed by the coming generations of young talent year after year.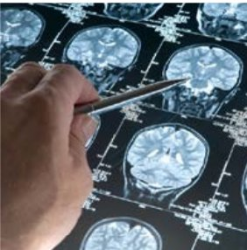 The Albert Szent-Györgyi Health Centre was established as the legal successor of the Albert Szent-Györgyi Medical and Pharmaceutical Centre in 2007, the patient care thereby becoming more integrated, more transparent and easier to organize. This was a necessary and inevitable step, since the Centre is responsible for the entire health care system of Szeged and is the most significant in- and outpatient care institution in the region. Thousands of patients are treated in the Health Centre daily, but research focusing on as yet incurable diseases has additionally been performed here for decades. Our researchers, both men and women (we are especially proud of the latter), combine their successful research activities with their educational and clinical work as instructors and physicians among the best of their profession.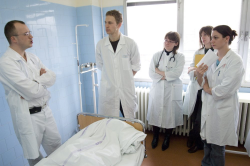 We are very proud of continuing the heritage of Szent-Györgyi: besides our research results, this is demonstrated by the thousands of patients cured in the world-class, new 265-bed hospital building. Eleven patient care units are housed in this fivestorey complex. They include the Emergency Care Unit, equipped with the most up-to-date instruments and run by the most modern patient management system. As concerns a number of technological novelties, we may highlight the pneumatic tube transport system, planned to be completed in 2015, which will deliver other medical samples to the laboratory for examination within merely a few minutes. We are very proud of having produced the most modern Surgical Centre in Hungary. The unit is equipped with state-of-the-art technology, such as high-frequency surgical, ultrasound and liver resection instrumentation.
Among the outstanding professional achievements, since the academic year 2013/2014 the training at the Faculty of Dentistry has been conducted according to a reformed curriculum. This places great emphasis on the introduction and teaching of subjects specifically customized for dental training, and also allows specialization. As a result, it fully meets the latest European Union requirements.
Nothing can illustrate the outstanding qualities of our professionals better than the number of unique operations and interventions performed here first in Hungary. Mention may be made in this respect of novel hearing device implementation surgery by Professor László Rovó at our Department of OtoRhino-Laryngology and Head and Neck Surgery. Few years ago, demonstration heart surgery was performed in our Cardiology Centre: a coronary catheterization surgical procedure was broadcast live and followed by more than a hundred physicians. In 2008, Siamese twins, Melinda and Isabella from Kispereg, were successfully separated by brilliant surgery performed by Professor Kristóf Füzesi in a 7-hour operation, the event receiving worldwide media publicity.
Since its establishment, the Albert Szent-Györgyi Health Centre has received several high-level acknowledgements. To mention merely the most recent ones: the IIASA-SHIBA Quality Management Award, and its acknowledgement as a University of Excellence.